Most IEC@DVC students follow the same path:

Attend IEC@DVC to learn English.
Transfer from IEC@DVC to Diablo Valley College.
Transfer from DVC to a four-year university (like a UC or CSU) to receive a bachelor's degree.
Then what? For many, there is a Step #4: attend graduate school for a master's degree or PhD!

A 2017 study by the National Student Clearinghouse Research Center states that many students who receive graduate or professional degrees first began their studies at a community college. Check out some of the numbers!

About 1 of every 5 master's degree earners attended community college.
11% of doctoral degree earners attended a community college.
13% of recipients of graduate degrees attended a community college.
Here is a graph from Inside HigherEd that illustrates this data for 2016 and 2017.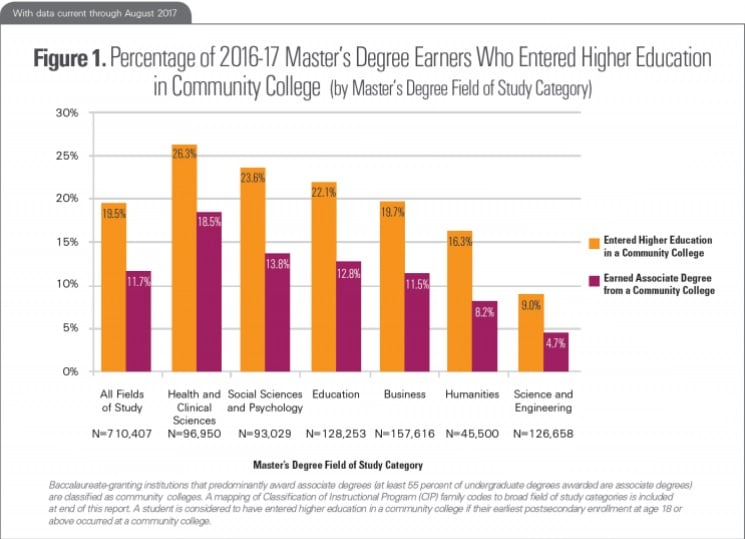 What does this mean? As Suzanne Ortega (president of the Council of Graduate Schools) said, "I hope this study will inspire new strategies for helping community college students chart a path to graduate school."

Remember: your path to an education doesn't have to end with a bachelor's degree. You have the skills needed to pursue an even higher level of education!

Need some inspiration when it comes to education? Read our article, 10 Inspiring Quotes About Education.